Involuntary Addiction Treatment: Court-Ordered Rehab
Sep 8
Court Ordered Addiction Treatment programs have many benefits. They address the underlying problem of substance abuse and crime, and they equip offenders with the tools necessary to live a life free of crime and substance abuse. Often, these programs last for a long time, with aftercare services to help reintegrate offenders into society.
Court-Ordered Rehab
A court-ordered addiction treatment program teaches the addict how to stay sober and avoid relapse. Often, this treatment will include intensive supervision and daily reporting, as well as vocational education. Court-ordered rehab treatment programs may also include drug testing. In some cases, court-ordered rehab treatment can be completed while a person is incarcerated. In any of these cases, a person is forced to go to rehab as an alternative to more punitive adjudications.
The court will select a treatment team composed of professionals who are familiar with addiction. These professionals may include healthcare providers, therapists, and case managers. The team must work together to develop a treatment plan that works for the offender. They must also keep regular communication with one another. The offender must be diligent in attending treatment.
If a court-ordered addiction treatment program is successful, the offender will be able to avoid jail time and other serious consequences. Treatment is an important step toward breaking the addiction cycle. It can reduce the risk of crime and lead to a new life without drugs or alcohol. Many judges even allow criminal offenders to attend rehab as an alternative to jail or prison.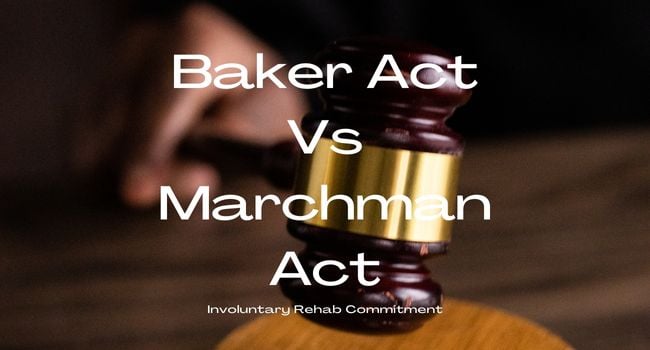 Aftercare services
The cost of Court Ordered Addiction Treatment aftercare is typically the responsibility of the defendant. However, insurance or Medicaid will often cover some or all of the costs. In addition, some treatment facilities have payment plans and sliding scales for people with low incomes. These programs are designed to offer holistic care and support for those recovering from addiction.
The least intensive of these programs requires attendance for fewer than nine hours a week. This type of treatment is geared toward the recovery of an individual and enables him or her to continue with his or her daily responsibilities. Intensive outpatient programs are also available, and may include day treatment, part-time hospitalization, therapeutic interventions, psychoeducation, and overnight stays. Some programs also address co-occurring mental health problems and substance use disorders.
Costs
The cost of court-ordered addiction treatment is significant. The cost varies depending on the type of treatment and the program selected. For people with limited finances, this can be a financial burden. However, there are ways to reduce this expense. One option is to go to a halfway house or residential treatment center instead of prison.
Some insurance policies will pay for part of the costs of treatment. You can call your insurance provider to find out if your policy covers treatment. You should also contact the treatment facility for further details. Many facilities accept insurance, and some offer special financing plans or monthly payment options. All In Solutions Counseling Center in Boynton Beach Florida accepts most health insurance plans and can be a cost-effective option for those seeking help for drug or alcohol addiction. 
Effectiveness
One study shows that court-ordered addiction treatment is effective in motivating drug addicts to get clean. This type of treatment involves providing the patient with counseling and positive environments. Addicts who attend treatment are likely to develop life skills and improve relationships with family members. It can also help them learn coping mechanisms that will help them manage stress and cravings.
Court-ordered treatment is designed to offer substance abusers rehabilitation instead of jail time, fines, or community service. It can also save the state an average of $5,680 to $6,208 per offender. Most court-ordered addiction treatment is a combination of educational programs and group counseling. Group counseling can include 12-step-based support groups.
Alternative to jail
If you've committed a drug-related crime, an alternative to jail may be right for you. Court-ordered addiction treatment programs give offenders a chance to overcome the problem without going to jail. These programs are usually designed to address the underlying causes of the addiction, providing tools to overcome substance abuse and live a sober life.
There are many benefits to court-ordered addiction treatment. For one, it can be much less expensive than prison or jail. In some cases, you can even get a court order for free. If the court decides to incarcerate you for substance abuse, the state will require you to undergo alcohol and drug treatment programs. Often, successful completion of these programs will result in the dismissal of your charges and the removal of your criminal record.