Lawyer helps name for NZR 'Spezialfonds' – RNZ
The attorney, who represents a group of former New Zealand rugby players, supports claims for New Zealand rugby (NZR) to help fund former players with brain injuries.
In the UK, landmark legal action is being taken on behalf of eight former England and Wales players who claim their cognitive problems are a direct result of their time in the sport.
Following the reveal, ex-All Black Geoff Old's wife Irene Gottlieb-Old asked the NZR to set up a "special fund" to help players weakened by head injuries.
If the fund were set up, it would not be the first of its kind in sport. The American football NFL settled a case in 2015 that is expected to pay off around $ 1.5 billion to players.
Wellington attorney Tim Castle represents several New Zealand players who have announced they will join or support the action in the UK.
Castle knew how the NZR should react to Gottlieb-Old's suggestion.
"I hope you hear your request or your plea very loud," he told RNZ's Nine to Noon on Tuesday.
"I hope you respond to that exactly as she suggests."
Shortly after the Castle interview aired, NZR released a Robinson statement stating, "The question of whether, at what level and to whom, financial and / or other assistance should be provided involves a complex mix of legal, scientific and medical considerations. "
Robinson added that for the time being their focus was on helping former players access assistance through the New Zealand healthcare system, which was "better positioned and resourced to support them".
Despite his support for the proposed fund, Castle said financial compensation was not the focus of its main client, who was backing pending legal action in the UK.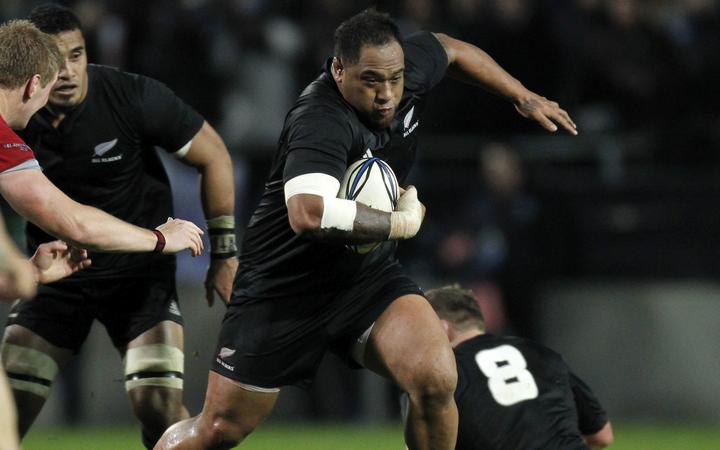 The motivation behind Neemia Tialata, the former All Black Prop, was different, Castle said.
"For him the focus is much less on what other people's motives might or might not be financially.
"This is about realizing the past circumstances that the players suffered when, following an investigation, there were inadequate protocols for treating head injuries, and then determining what should have been there …
"This is about understanding the past in order to better protect the future. It is about what we know now to make the players of the future safer."
Castle felt there was a clear path forward in this process.
He said the new and detailed head injury assessment protocols introduced by World Rugby in 2015 were central to the solution.
"First of all, the introduction of these protocols, what do they tell us about the lack of these protocols before 2015.
"What does the information available for the period up to 2015 tell us about the adequacy or inadequacy of tools to address this issue.
Second, we're five years later. Who is collecting this material? What does it show about the success of the now running logs? What can we learn to ensure that those who play the game now and in the future are fully protected from doing it you are sure …
"It's the fact [the current protocols are] detailed, that should now reveal to us the value of them. "
Castle urged New Zealand rugby to make what they knew about concussions public.
"Provide us with information that demonstrates the value of the protocols in force over the past five years and the information they contain, in order to provide a level of convenience for current and future players, that the information available is not just well used but can lead to even more protection. "